Cash Management
Payroll Service & Employee Benefits
A service of convenience for our business and organization customers that automatically manages your business checking account by direct depositing your payroll funds into the individual bank accounts of your employees and can also be integrated with many other types of employer payments, including any Health Savings Account (HSA) program.

Request Information
Merchant Remote Deposit
With Business Banking Remote Deposit, your business can scan checks received from your customers and remotely deposit them to American Heritage Bank without ever having to leave the office. Remote Deposit utilizes a desktop scanner and software program provided by American Heritage Bank that connects to your computer and allows you to electronically deposit your checks to the bank at anytime.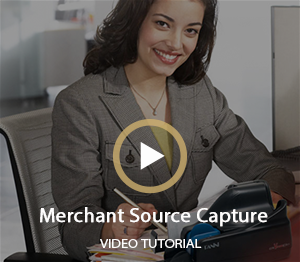 Merchant Card Processing
American Heritage National Bank has partnered with CardConnect, a Fiserv payments platform, to offer simple, secure and reliable payment processing and management. Since its inception in 2006, CardConnect has developed advanced payment solutions backed by PCl-validated point-to-point encryption (P2PE) and patented tokenization. While their customers range in size from small, independent shops to Fortune 500 companies, they all have a common goal of leveraging a swift, convenient and secure platform for accepting credit card payments.
Products + Technology
CardPointe
CardConnect's small-to-midsize business offering, CardPointe, is a comprehensive payments platform that supports terminal, mobile and eCommerce functionalities. With CardPointe, you'll have access to real-time and detailing reporting, recurring bill plans and PCI compliance management tools. Included in the platform is a countertop terminal, a native mobile app and mobile payments device, a virtual terminal and various integrations and add-ons to fulfill even the most specific payments needs.
Click Here to learn more about CardPointe
CardPointe Gateway
Every payment processed on the CardPointe platform runs through the CardPointe Gateway, which was specifically designed for interchange optimization, so businesses receive the lowest rates possible on each transaction. The CardPointe Gateway also provides a robust set of APIs for integrating CardPointe features and functionality directly into a business' already-existing environment.
CardSecure
CardSecure protects every transaction processed on the CardPointe platform via a powerful combination of PCl-validated P2PE and patented tokenization. Cardholder data is secured at the point of entry (swipe, dip, key entry) by replacing the sensitive information with an irreversible token. While this occurs, cardholder information is encrypted and stored in a secure PCI-validated vault. This approach to payment security ensures you will never process, transmit or store unsecured data on your systems.
Bolt P2PE
The cloud-based Bolt P2PE solution makes it simple to integrate CardConnect's EMV-enabled, P2PE devices into any existing software application, making it a software vendor's best friend. The Bolt suite of devices are plug-and-play and designed to make payment acceptance simple and secure. The best part – businesses only need to integrate with one API to take advantage of all device options!
Card Services
ATM/Debit Card Services
A cash card that combines the functions of a checkbook and an ATM card with the acceptance of a major credit card, without paying back a high interest loan.
Funds are drawn from your business checking account.
To report a lost or stolen Debit/Cash ATM card, please call us immediately or 1-800-554-8969 during non-business hours.
Rewards Credit Card
Choose from our popular business credit card options such as low rate, cash back or flexible rewards to find the one that works best for your business.
No matter which card you choose, your business will benefit from important features like:
Free online expense reporting tools.
No fee for additional employee cards.
Mobile payment capability for added concenience.
Zero Fraud Liability. *You won't be liable for fraudulent purchases when your card is lost or stolen.
Cardmember Service available 24 hours a day/365 days per year.
Click Here to learn more about VISA Credit Cards

Request Information