Scholarship Opportunities
American Heritage Bank scholarship program awards our local community students based on excellence in the classroom, academic scholarship, extra-curricular activities, civic responsibilty, and understanding of financial literacy. These scholarships will be available to students regardless of economic need, physical abilities, race, color, national origin, religion, sex, handicap, or familial status and are not intended to replace any other forms of financial aid.
We are pleased to donate $10,000 annually with ten $1,000 individual academic scholarships to graduating students from our area communities. Awarding these annual scholarships is a special opportunity for you and us to reinvest in our future generations of Central Minnesota.
We also awarded two of our student workers with $1,000 scholarships as part of American Heritage Bank's Student Worker Scholarship Program.
Best wishes to our 2020 winners: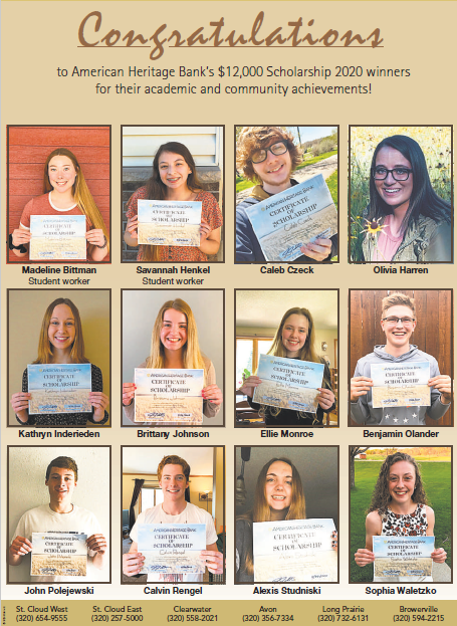 Best wishes to our 2019 winners: